Meet Our Staff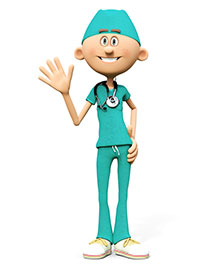 Our caring team is committed to providing quality service in a comfortable, safe office setting where children and parents can feel at ease. Dr. Cadet and the Child Life staff look forward to walking alongside you as we help you to guide your child along a path of optimal health and wellness.

Robyn Cadet,
MD. FAAP
Pediatrician
Owner

Barbara Best
Billing and Front Desk Manager
Ana Deabreau
Front Desk Receptionist
Melissa Santos
Front Desk Receptionist

Deborah Nozdrovicky,
RN
Registered Nurse
Lactation Counselor

Hanna Illuzzi,
RN
Registered Nurse
Patricia Isaacs,
LPN
Licensed Practical Nurse
Helena Schulman,
RN
Registered Nurse
Tara Gimeli,
RN
Registered Nurse
Ashley Campson,
RN
Registered Nurse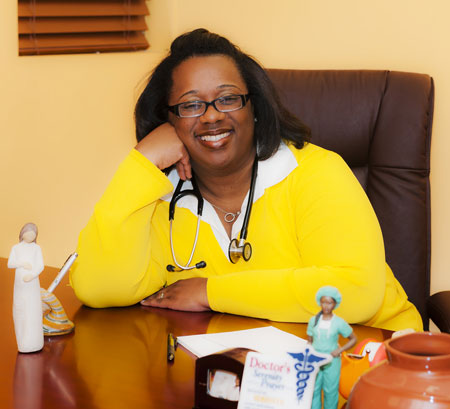 A Word from Dr. Cadet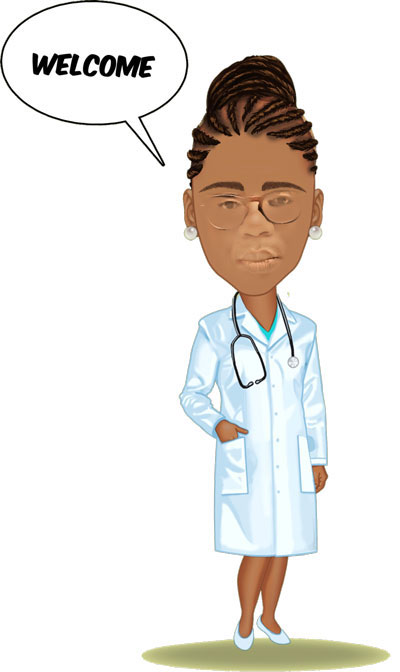 F
irst, I would like to thank you for taking a moment to explore our website.
I have been a board certified pediatrician practicing in Nassau County for over sixteen years. I grew up in Westbury, New York (right next door to Carle Place, where my office is located). I attended MCP – Hahnemann School of Medicine (now known as Drexel University School of Medicine) in Philadelphia, Pennsylvania and completed my Pediatric residency at North Shore University Hospital in Manhasset, New York. I married my high school sweetheart and together, we have three beautiful children of our own. Pediatrics is not just my career, it is my passion and I care for each child that walks through the door of my office with the same care and compassion that I show to my own children.
At Child Life Pediatrics, I am truly committed to your family. I believe that the role of a pediatrician is the most unique of all other medical providers. Your pediatrician should be a part of your family. She should be someone that not only parents and caregivers can rely on and turn to, but also a person that your child trusts and feels comfortable with. I realize that, as your pediatrician, you have trusted me with your life's most treasured blessing… your child. I take that very seriously. I will be a valuable resource to you and your family as I guide you through the vast and often overwhelming journey of parenthood. Full open communication is encouraged and I welcome your questions and dialogue to ensure your comfort, trust and understanding. I am dedicated to providing the utmost of medical care to your children and I hope to create a lasting bond between your family and me. This is the mission of my practice.
At Child Life Pediatrics, we ARE a family. I strive to offer an environment that is relaxed, friendly and comfortable while being a place where you and your family will be provided the tools essential to the optimal health and well being of your children. In addition, I believe that children thrive and grow in an environment that is enjoyable and where their individual personalities are known and appreciated. That is what Child Life is all about. I take time at each visit to get to know your child and make sure that they know that they are special. Your appointment will not be just "a visit". I take time at each visit to ensure that it is learning EXPERIENCE for the WHOLE family about caring for your bodies, optimizing health and well being, preventative care as well as anticipatory guidance. I want to make sure that when you leave my office to go home, all of your questions and concerns have been addressed. You will NEVER leave my office feeling rushed or confused. In fact, after one visit, you'll see, most children don't want to leave at all!!
I look forward to meeting you.
Welcome to Child Life, Welcome home….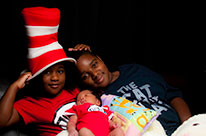 God bless you,
Robyn Cadet, MD. FAAP

Are you Expecting a New Baby?
Well, Congratulations!
As you prepare for this new addition to your family, we here at Child Life Pediatrics, would like to invite you to become a part of OUR family.
Feel free to call our office to make an appointment for an opportunity to familiarize yourself with our office, meet our amazing staff and to get acquainted with board certified pediatrician, Dr Robyn Cadet, owner of Child Life Pediatrics. Come with your list of questions and Dr Cadet will be happy to meet with you and help you to prepare for the arrival of your new little one. We are confident in our ability to not only meet, but exceed all of your expectations.
We look forward to seeing you soon!
Make an Appointment
To schedule an appointment or learn more,
please call the office today at 516-338-KIDS (5437)
We offer prenatal consultations, comprehensive well child
and adolescent visits, same day sick appointments,
and a variety of services to assure the well being
of your children. In addition, one on one lactation support
and classes about natural remedies for common
childhood illnesses are offered here.
Frequently Asked Questions

What if there is an emergency after office hours?
Dr Cadet has an after-hours answering service for emergencies. The phone number is (516) 656-5250. This number is for Dr Cadet's patients only. Please use this number for emergencies ONLY. Routine matters such as scheduling appointments, prescription refills, school forms and mild illness are handled during office hours.

Do you accept walk-ins?
Our office does not accept walk-ins. Please call ahead to make an appointment for your child.

How do I transfer my child to Dr Cadet?
You can call to make an appointment. However, the office requires that you complete and sign the AUTHORIZATION FOR MEDICAL RECORDS form and bring any copies of vaccinations, your insurance card and any other pertinent information to your child's first appointment. You can also fill out the NEW PATIENT REGISTRATION FORMS from our patient portal or when you come for your first visit. Please arrive 15 minutes prior to your first appointment and so that our front desk can collect all of your information prior to entrance into the exam room.

Is your office accepting new patients?
Yes, we are!

Please click here to download our registration forms.

Does your office offer same day sick appointments?
Yes. We welcome and encourage same day sick appointments. Simply call our office during business hours and our front desk will be happy to accommodate your needs.

Can I schedule a prenatal consultation with Dr Cadet?
Absolutely. Simply call our office and schedule an appointment with Dr Cadet so she can answer any questions that you may have. This will give you an opportunity to get to know Dr Cadet, discuss her philosophy, meet our staff and familiarize yourself with the office.

What is your well visit schedule for your patients?
Your child should not only see the pediatrician for an illness. It is also important to schedule well-child-care exams regularly, beginning in infancy.

Click here for our schedule

What hospitals are Dr Cadet affiliated with?
Dr Cadet sees patients at Winthrop University Hospital, North Shore University Hospital in Manhasset and Cohen's Children's Medical Center (Long Island Jewish Hospital).

What are your business hours?
Mondays 9am to 5pm
Tuesdays 10am to 4pm
Wednesdays 9am to 4pm
Thursdays 10am to 7pm
Fridays 9am to 1pm
Saturdays 9am to 12pm
Closed on Sundays
Insurance & Billing


We accept:
Aetna
Blue Cross Blue Shield
United Healthcare
Empire United Healthcare (NYSHIP)
Oxford
Cigna
Magnacare
North Shore LIJ Care Connect
GHI
Emblem/HIP/HIP Medicaid
Tricare
United Healthcare Community Plan
US Family Plan
UMR
1199
PHCS
Multiplan
Sorry, we do NOT accept Medicaid, Fidelis, Healthfirst, Affinity or Healthplus healthplans.
After careful review of this list, please call for information specific to your insurance company and plan.
How do I handle copayments with your office?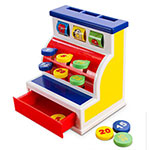 Copayments are due at the time of your appointment. We accept cash, checks and Credit cards (Visa, Mastercard and Discover). We do NOT accept American Express.
Deductibles and services not covered by your insurance will be billed after your office visit and will be mailed to the address that you provide to this office at your first appointment. Payment remittance can be mailed back to us or is expected at the subsequent office visit.